Welcome to Bury Lane
Farm Shop - Cafe - Gift Hall - Garden Shop - Children's Fun Barn
Farm Shop
Farm Shop - Cafe - Gift Hall - Garden Shop - Children's Fun Barn
Garden Shop
Farm Shop - Cafe - Gift Hall - Garden Shop - Children's Fun Barn
Farm Shop Cafe
Farm Shop - Cafe - Gift Hall - Garden Shop - Children's Fun Barn
Gift Hall
Farm Shop - Cafe - Gift Hall - Garden Shop - Children's Fun Barn
Fun Barn
Farm Shop - Cafe - Gift Hall - Garden Shop - Children's Fun Barn
A family-run flower farm and farm shop with cafe, garden shop, gift hall and children's fun barn providing quality foods, fun times for families, freshly prepared meals and fabulous, friendly service.
Covid-19 Update
With the changes on 19th July 2021, we wish to reassure you that we remain commited to providing a safe environment for everyone and therefore our staff will continue to wear face coverings where appropriate. We would ask you to considering wearing a face covering when visiting Bury Lane and to avoid close contact with anyone not in your group. Hand sanitiser and trolley/basket cleansing stations will continue to be available. 
What can you find at Bury Lane?
Starting life as a small hut on an orchard over 35 years ago, Bury Lane has now grown into a unique destination with a farm shop, butchers, fishmongers, delicatessen, cafe, garden shop and children's indoor Fun Barn and outdoor Beach play areas.
Assistance dogs are welcome in the Farm Shop, Cafe and Fun Barn.
Opening Hours Monday - Sunday
Monday – 9:00 – 17:30
Tuesday – 9:00 – 17:30
Wednesday – 9:00 – 17:30
Thursday – 9:00 – 17:30
Friday – 9:00 – 17:30
Saturday – 9:00 – 17:30
Sunday – 10:30 – 16:30
Bank Holiday hours may vary
Throughout the year we have a variety of seasonal events...
Home Delivery Service Discontinued
Now that many Covid restrictions have been relaxed we have taken the decision to discontinue our Home Delivery Service. Thank you to all of our fantastic customers who embraced our temporary service and we hope to see you back in the shop soon.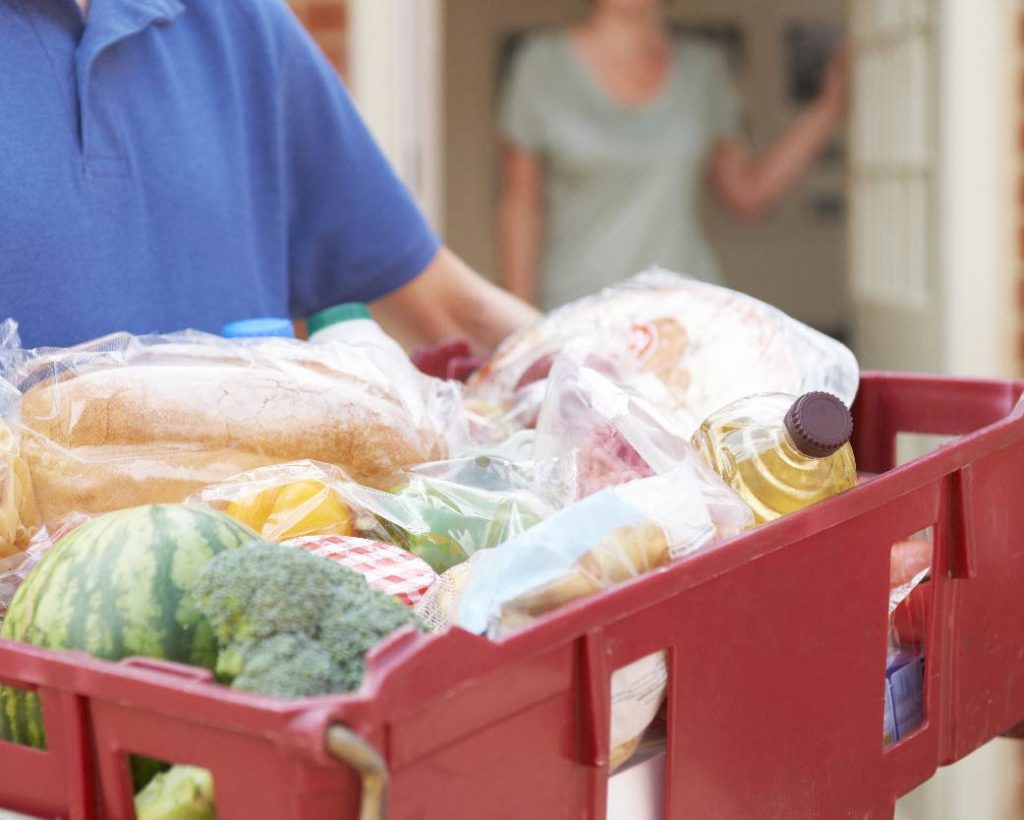 The Bury Lane family are all back to work and looking forward to offering our renowned friendly and personal service in every part of our business.
Join us for a tasty meal, a browse around the Gift Hall, some serious shopping in the Food Hall, plants for your garden and let the kids loose in the Fun Barn or on the Beach @ Bury Lane.
With the current Covid restrictions we are unable to offer any of our planned events.
We do however continue to offer exceptional Covid-safe shopping conditions and have received many great reviews for our safety measures.
You can be sure of a warm welcome and a relaxed shopping experience at Bury Lane as we emerge from lockdown restrictions and bring some normality back into your lives.
A flower farm at heart, but there is so much more to explore...
Keep up-to-date with Bury Lane and all of our activities over the year
Sign up to our newsletter